SPECIALISTS IN GROWING CAMOMILE (or CHAMOMILE) LAWN PLANTS, ESTABLISHED IN 1975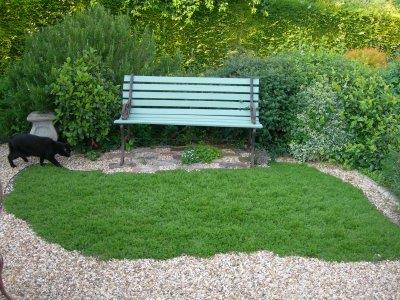 Specialist suppliers of camomile (or chamomile) lawns, selling both Treneague and Dwarf varieties of no-mow lawns.
Est. for 43 years, these pages give advice on how to cultivate camomile, where to grow a lawn and how to order camomile plants directly from us.
WALK WITH FRAGRANCE
'Treneague' and 'Dwarf' varieties of mature, fragrant lawn camomile (chamomile) plants are available for immediate delivery, £21 for 25 plants, £70 per 100 plants, free UK delivery. Please click 'order online' to place your order or call 01489 878501.
For further information, please email morehavens@camomilelawns.co.uk or call us on 01489 878501.
Happy gardening
Liz