WE SPECIALISE IN GROWING CAMOMILE (or CHAMOMILE) LAWN PLANTS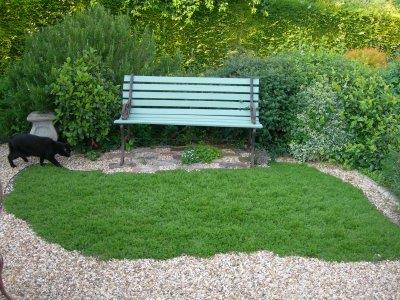 This web site gives you the opportunity to learn more about camomile (or chamomile) lawns, how to cultivate camomile, where to grow a lawn and how to order Treneague and Dwarf camomile plants directly from us.
WALK WITH FRAGRANCE
We are welcoming orders for early May delivery of Treneague and Dwarf camomile (chamomile) lawn plants. Please email morehavens@camomilelawns.co.uk or call us on 01489 878501 for further information.
Best wishes for happy gardening
Liz Clements